Run it? Hell no. However, the marathon goes right by my house down Route 135. It's about mid way in the race where I am. I got off to a late start, so the elite runners had gone by a long time ago when I showed up. Mid way through the course runners are all spread out by that point. I have to say, as much as I respect anyone who want to run 26 miles, seeing them doing it does not inspire me in the least to want to run. Good conditioning is fine, and important, but I'd much rather be able to claim 3 x bodyweight squat and dead lift, or 2 x bodyweight bench press.  Regardless, the Boston Marathon is huge stuff around here. Took my cam and got some pics for the fun of it.
Coming from Natick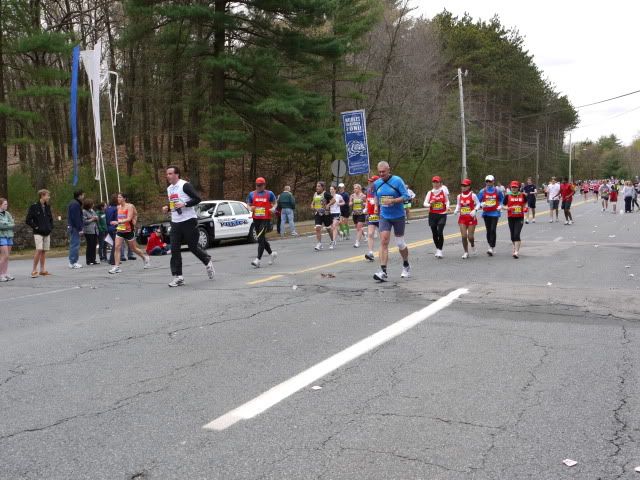 Going into Wellesley: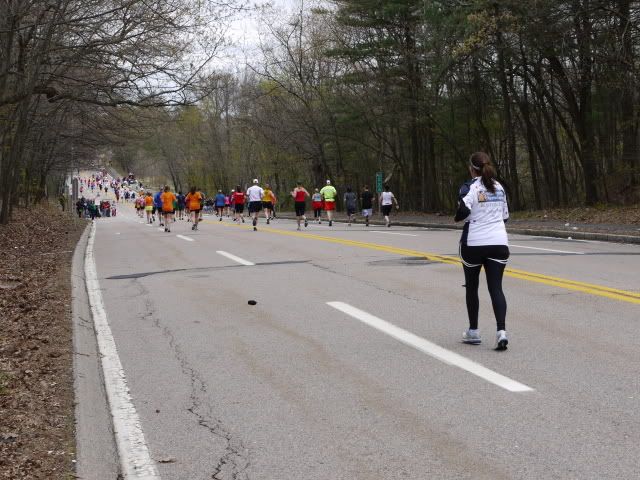 Hydration Tent!
Some just don't make it…
Running in a giant plastic bag, latest fashion look among runners?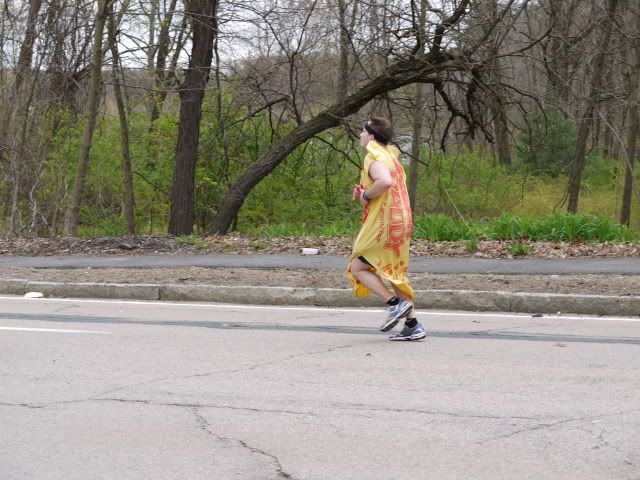 "Heart Break Hill" only the next town over!