12/18/2011 update: T-Shirts and other apparel now available! Go to: BrinkZone Apparel Page
People have asked me about BrinkZone T shirts for years, and I've finally gotten off my butt to make it happen. Below are the designs/colors I'm considering. However, what I need to really make them a "must have" T shirts is a great motto- and or artwork – for the back of the T Shirt.
So, I'm going to have a contest! Submit the motto and or artwork you think best represents what the BrinkZone is about, and you will win a free T shirt and free access to either my Body Building Revealed or Fat Loss Revealed Programs!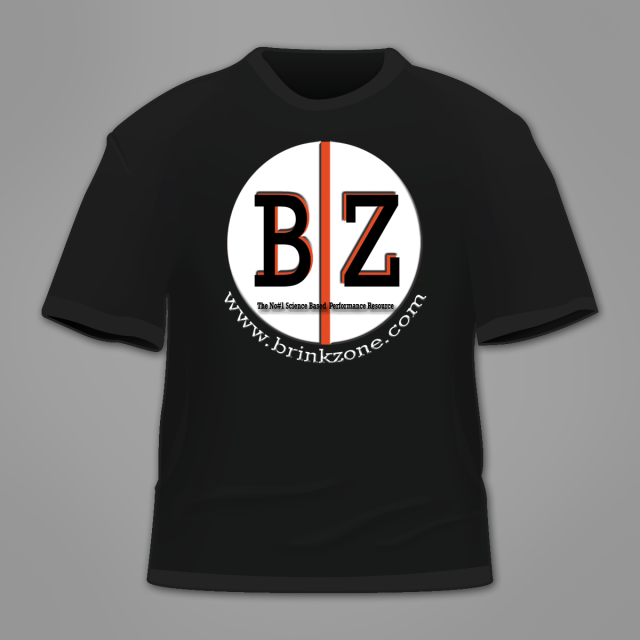 I'm going to run this contest from Sept. 5th to Oct 5th, and then I'll choose my favorite of what is submitted for a motto and or artwork, and the shirt will be available shortly after that!
What am I looking for? Anything you feel would best represent the spirit, style, tone of the BrinkZone web site. It can be funny, serious, ironic, I don't care.
If I don't feel anything submitted fits the bill by Oct 5th, I'll use my own ideas…
Interesting factoid: that's exactly how this site was come to be called The BrinkZone. I did a contest for the best name for a web site, and BrinkZone was my favorite. Can't recall what the prize was, but it was a fun contest. In fact, the responses came mostly by letter to my PO Box at the time, as few people had email and the contest was mentioned in my monthly column in MuscleMag International at the time. Talk about "back in the day" memory flashback!
OK, submit your ideas for a cool/funny/crazy motto (and or artwork) you think would be fitting for the BrinkZone T Shirts.
If not, would you be interested in a shirt once available? What's your favorite color/design of those below?
Let me know!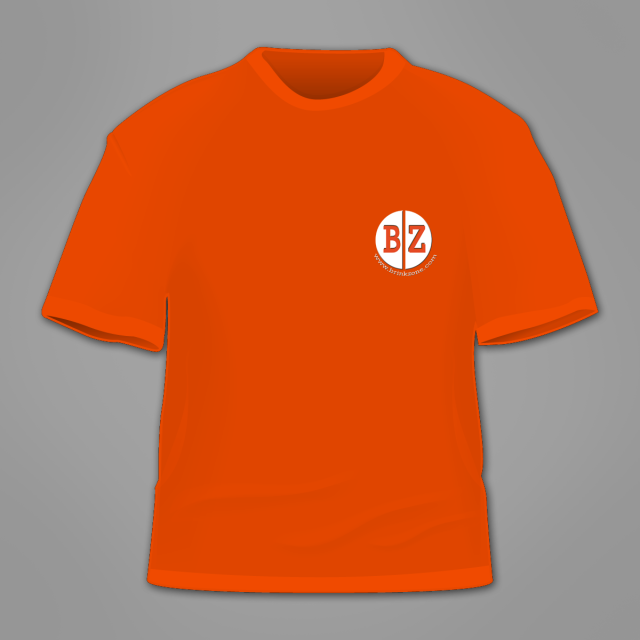 BACK OF SHIRTS: